WHO's MWERANGI? (The WHAT ABOUTS)
A word from a writer
My brother thought he will not be in position to write his whatabouts, then he asked me to do on behalf. So am taking this very challenging task, and I hope you will find it informative. But I will request him to write about genealogy he is good on it he had a lot of information.< Hamisa 17, Iddy's lil sister>
Iddy's short history
MWERANGI,Iddy born in September 1977 at Morogoro. His origin is Coastal region , Bagamoyo district, Chalinze ward, Mdaula village. His tribe is Kwere. He speaks both English and Kiswahili. He posseses first class (Hons) degree from University of Dar Es Salaam (UDSM)
MWERANGI awarded various academic prizes for being best student during Advance Secondary Education and degree programme

. All these brought courage and confidence for MWERANGI to come up with first class. He still young and energetic, his greatest wish is to attain Ph.D before at the mid of thirties. He is doing MSc Renewable Energy at University of Dar Es Salaam (College of Engineering and Technology COET)
His schooling history started in 1985 where he admitted for primary education at Misufini primary school (Morogoro), then shifted to Muhimbili primary school (Dar Es Salaam), before completing standard seven at Mlandege primary school(Iringa). He later joined Lugalo secondary school (Iringa) and there after Tosamaganga high school where he finished successfully with division one. Do you need to know more about iddy's academic potentials and background? Click the link below:
http://archnet.org/shared/community-members.tcl?user_id=196199
He worked as faciliatator helping Anai-Acoke community in Uganda to set up internet cafe as stepping stone. In nabuur web community. ( for a detail of this web just click the link below
www.nabuur.com/modules/villages_issues/index.php?villageid=105
and later on employed in the ministry of education and vocational training.currently he is taking MSc Renewable Energy at The College Of Engineering & Technology COET- UDSM
Is he only schooling? Possibly no he is funny, out going, interested in beaches, pubs, he love to read, travelling and listenning to music. He prefer gymnastic and athletes for body fitness. Is he smoking? Big No. Is he drinking? Soft drink? yup why not!! Alcohol? wooh ask him am not sure anyway.

Iddy had already tied the knot on November 2007 to a model, one of beauty lady in Tanganyika land. .Iddy is tall enough, nearly six feet with average weight of 70 kg. He always into fitness. Who's that lady married iddy? click the link below

http://www.misstourismtz.com/photo/displayimage.php?album=18&pos=12
Do you want to know where is Iddy this time? it is possible just click the following link
http://www.wayn.com/wayn.html?wcl=viewprofile&member_key557167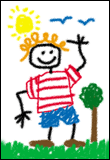 The genealogy of MWERANGI,Iddy
MWERANGI Iddy is the first born in the family of four children of late Seth Athumani MWERANGI, who died on 26th september 1989. My lil brother and sisters are Milulu (Ismail), Bamvua, Kisura (Fatma) who are studying in Medical Laboratory, Law, and Sociology respectively in different universities. In addition to that I have got two half sisters and three half brothers, namely Mariam, Hamisa (Vamege), Rajabu, Ally and Zahidu (Babu)
My mom born 26th November 1948 in the family of nine children that are breast sharing (the same mother), she is the first one. On her fathers side they use to be four, now remain only two the other two had pased away. One of the most interesting thing to my mom is that she is the first born to her mama (grandma) but she is the last born to her daddy (grandpa). My mom recruited as TTPL Co operative Cashier from 1974 until early 1980's when the Co operative collapsed. Since then she engaged in Bussineses
My father was the third children and the first son in the family of seven children of late Athumani MWERANGI Mtengellah Msumi (Grandpa) and Bamvua Milulu (grandma). He worked as Marketing Manager of Tanzania Tobbaco Processing Limited (TTPL)- Morogoro and thereafter assumed similar position in British Petroleum (BP) in various station: Mbeya, Morogoro,Mwanza, and Dar Es Salaam where the death met him. May the Almighty God Rest him In Peace. Ameen
The following family tree try to tress the origin of MWERANGI ,Iddy
Due to complexity of genealogy & inter relationship i found wide connection to several other family, apart from those appearing in family tree: Nyamwangi, Mwandambo, Mkuchu, Sanga,Makaranga, Chaula, Chalamila, Masasi, Kaihura, Mkonda, Kivinje, Kalunga, Matola, Kayenzi, Maduhu, kisusi, Kunga, Tunda, Mlapakolo, Mhagama, and Mossy.
Do you want to know how? ask me! webmaster@mwerangi.faithweb.com
next page?click link below http://www.mwerangi.faithweb.com/guest_book.html